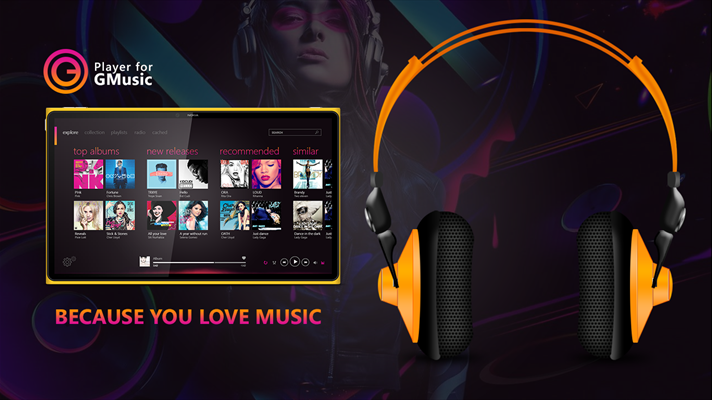 Player for GMusic – The most beautiful client for Google Play Music
Player for GMusic is a perfect app for all music lovers! This app allows to easy use Google Play Mucis service on PC, tablet and mobile devices.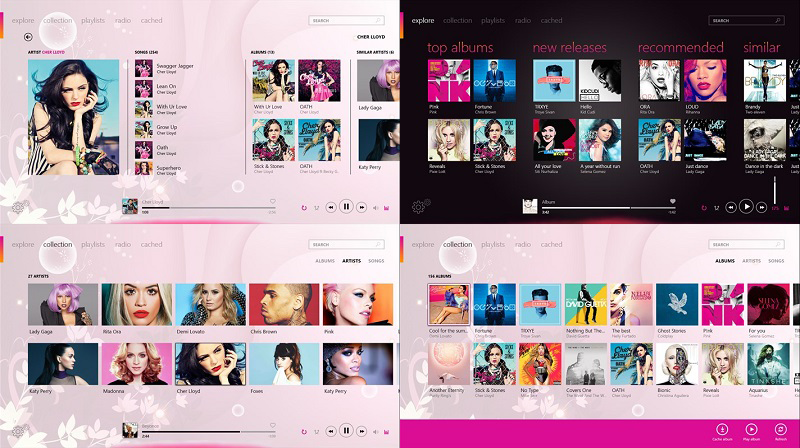 Player for GMusic Features:
Search and listen to music content on the Google Play Music.
Cache tracks.
Listen to cached tracks from sections Cached Albums and Cached Artists.
Listen to the radio.
Search and listen to tracks on your own music library.
Listen to the music from sections Library / Albums and Library / Artists.
Listen to music from the "Top Albums", "What's New", "Recommended", "Similar", "Top Tracks".
Sort music by track, artist, album.
Sort in playlist.
"Thumbs up" playlist.
Search by song, artist, album.
Move from song to artist and album.
View similar artists.
Access to artist album.
Displaying artist photos and album covers.
Pin the album or artist to the main screen.
Start to enjoy the music! 😉